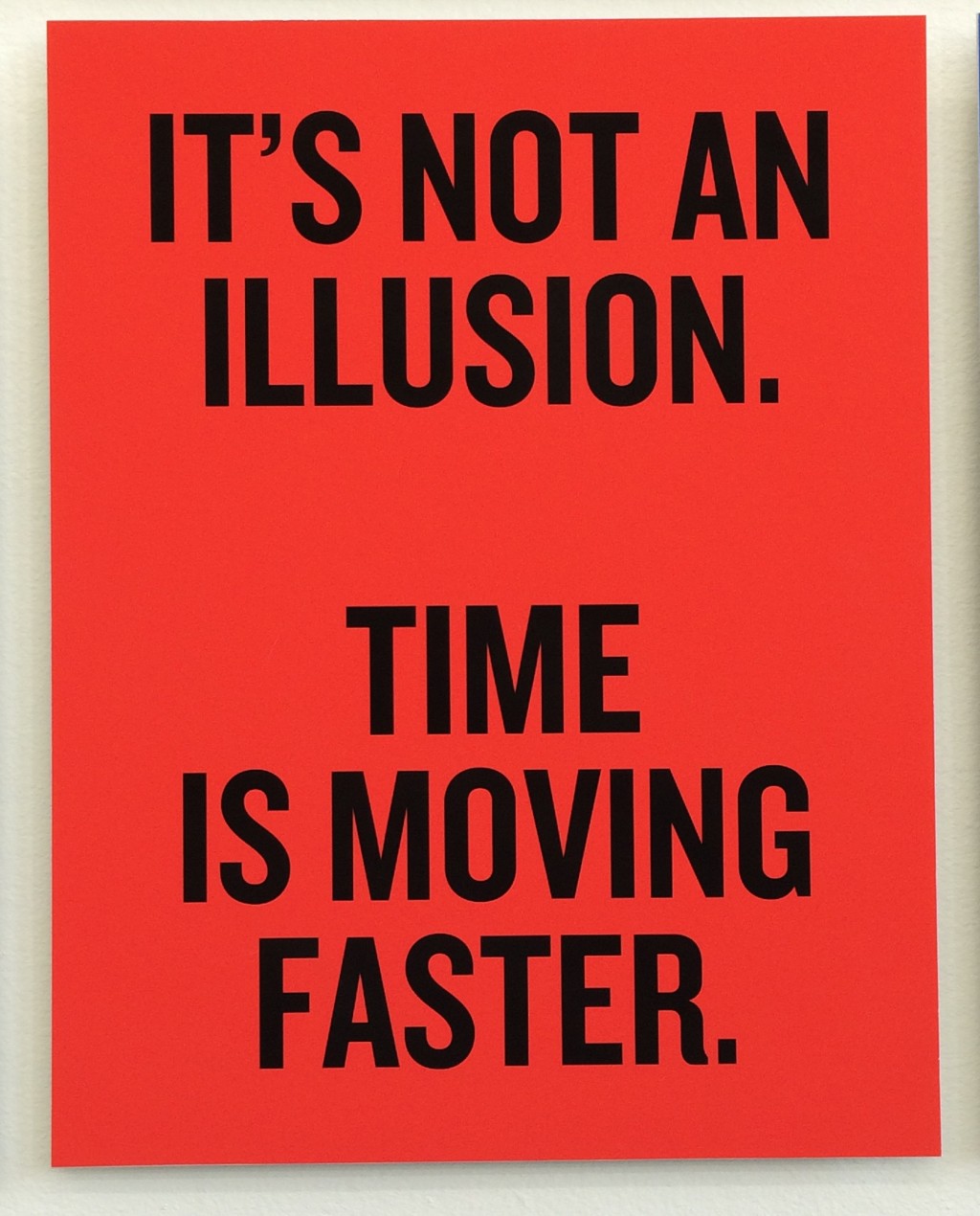 The culture pessimistic world of Coupland
---
Three friends live together in the Coachella Valley in southern California, each telling stories about themselves and stories of their creation. This is the framing story for the well-known novel Generation X: Tales for an Accelerated Culture by novelist and artist Douglas Coupland (b. 1961). The novel popularized the term 'Generation X', referring to those born after the babyboom of post-World War II, the generation of Coupland. He gave his own generation a name and a face. His protagonists were aimlessly nihilistic, fled in overconsumption, celebrities and stories. The book became an instant hit.
Over the years Coupland worked on a career as both novelist and artist, with a great passion for collecting. Witte de With in Rotterdam gave Coupland the opportunity to present an exhibition gathering multiple works by himself and works from his own collection (on view 11 September 2015 – 3 January 2016). In this show the novelist and artist shared his thoughts on the Internet, globalization, pop culture, terror, social media and the resulting accelerated image economy.
For example, two walls showed Slogans for the Twenty-First Century, which included posters commenting in one-liners the effort it takes to combine online and offline life: 'I would like to speak with a human being please', 'The future loves you but it doesn't need you', or 'I kind of miss being bored'.
Coupland tries to create an associative and visual constellation in which fame, destruction, loss, violence, memory and creation are subjects for contemplation without bringing any glimmer of joy. The artworks can be seen as phrases in a story of how man should survive in a bleak technological society. Not a very optimistic view. Nevertheless, Coupland is not an overall pessimist, through art he sees the opportunity to find comfort, both in looking as in making art. The exhibition gives an atrabilious but interesting and willful view on our technological and digital world. Culture pessimistic or not, this world still keeps us busy and never bores us. 'Generation X' descendant Coupland could only agree on this.
Bit Rot was on view from 11 September 2015 until 3 January 2016 at Witte de With in Rotterdam.